This is a brief tour of some of the companies and places in Silicon Valley.
A few places outside California:
---
Apple
Below is the house Steve Jobs lived with his parents in the 1970's, and the place where he and Woz built the Apple 1. That is the actual garage. Next to it is one of the Apple 1's from the San Jose Computer Museum.



Below is a look down Bandley Drive, a street in Cupertino where Apple had a lot of its early buildings. When I first worked at Apple in 1991, the company still occupied most of the buildings on this street. Since then, however, they have consolidated into other larger buildings nearby, and now other companies occupy many of the Bandley buildings.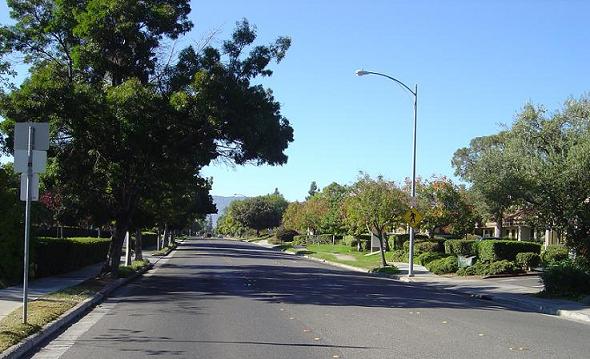 Below is the Mariani 1 building, which was Apple's corporate headquarters for a long time. In 1991 I worked in the core Toolbox division here.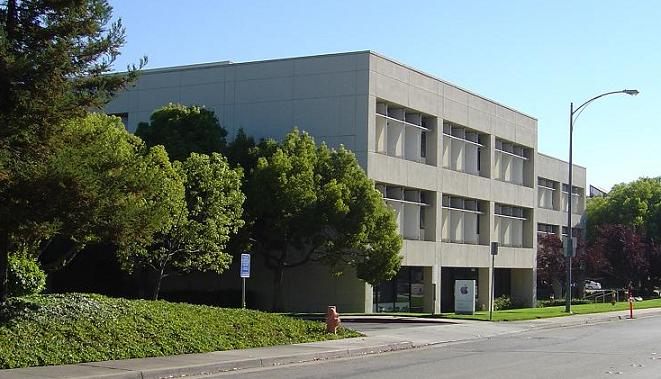 And below is the current main Apple Headquarters today, which is called Infinite Loop. This used to be a Motorola plant until Apple bought the land, tore down the old buildings and built these new buildings in the early 1990's. There are 6 buildings in a ring, with a grassy courtyard in the center. Building 2 used to be where the main Toolbox groups worked (I worked there in the File Systems group in 1994), but I don't know the layout anymore.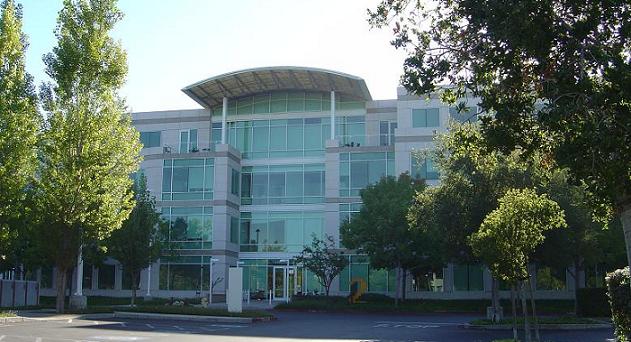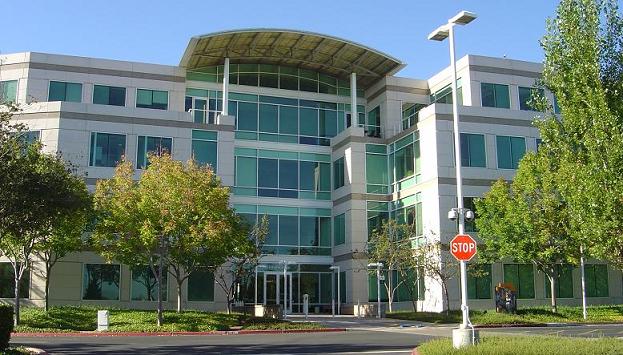 ---
Google
Below is the garage rented by Google when they were just starting.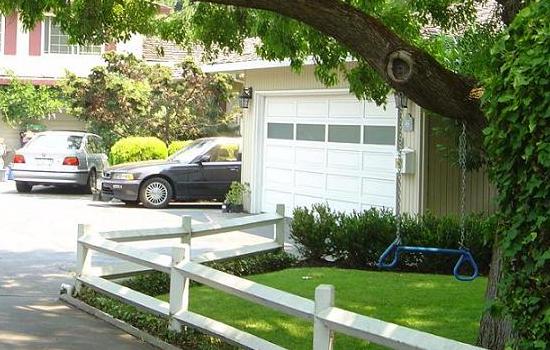 Over the following years, Google rented out many of the office buildings in Mountain View on the east side of highway 101 (near Shoreline Blvd). A lot of these used to be Sun and Adobe buildings.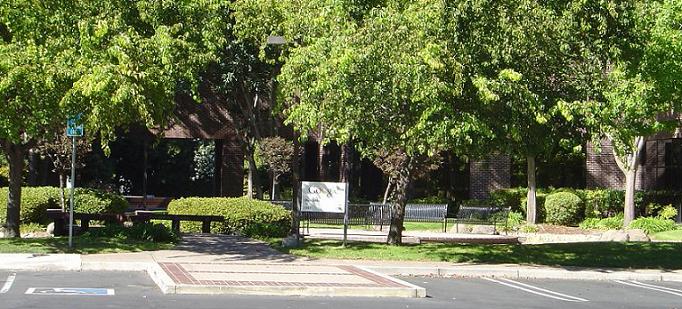 Below is one of Google's larger buildings in Silicon Valley. This used to be the main SGI headquarters, around the late 1990's, but when SGI collapsed, Google gobbled up the building. Unlike companies like VMware or Pixar, which custom-built their main buildings and created really innovative places, Google seems to mainly acquire existing buildings from other tech firms.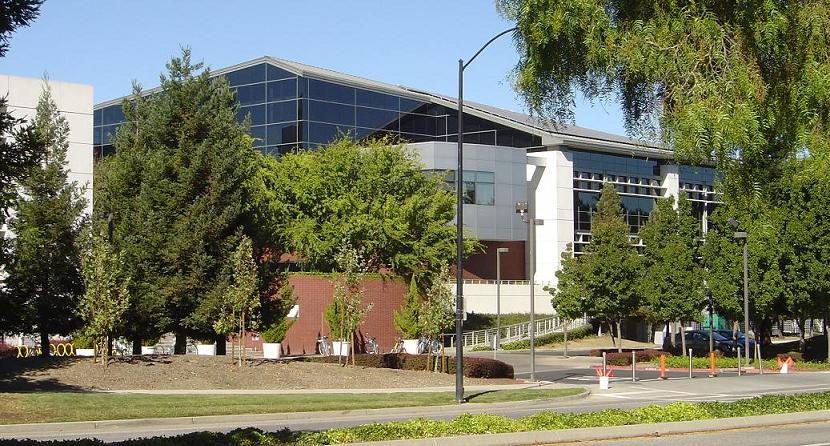 ---
HP
Below is the garage where HP started in 1938 and its California landmark plaque.

---
Facebook
This is the old Facebook headquarters, at 156 University Ave in Palo Alto. This is crazy expensive commercial and retail real estate, so I was always shocked that they rented here.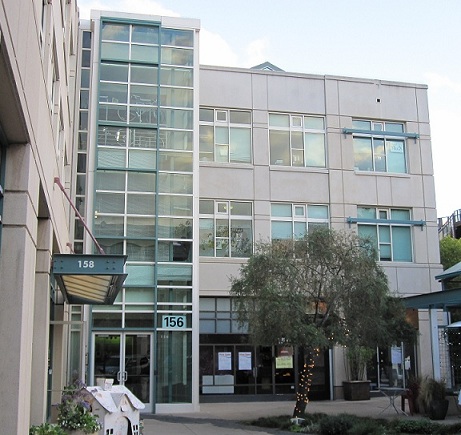 This is the new Facebook headquarters, which is about half a mile away from the old place, and still in Palo Alto. It houses most of engineering, but other groups like sales and HR are in other buildings. Inside, there are few offices; it's mostly really large rooms with rows of tables filled with desks. It's the way I think of old newspaper pressrooms, where everybody sits at open desks in one large room.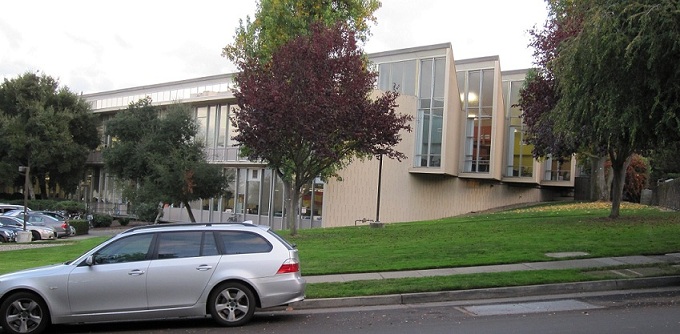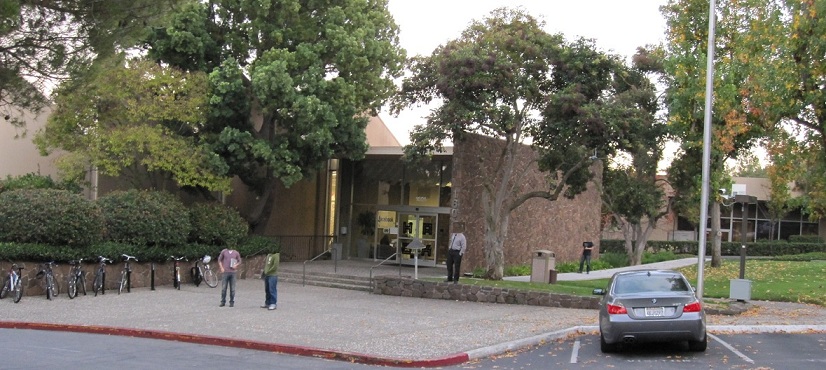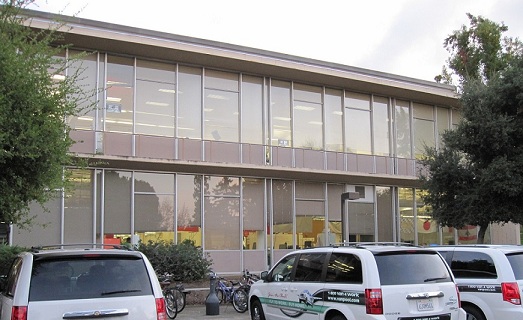 The architecture is not inspiring, but there is a sort of hacker-labs feel to the place, or more like a college dorm. It definitely feels different than a traditional software company, but I think this is probably the feel of most "web 2.0" companies, and I just haven't been paying enough attention. Walking around here, seeing the engineers, looking at the engineering spaces, talking about the development model and the revenue models, and I realized that the software world has changed a lot. It requires a real re-think to adapt to the new climate. I like this new world a lot, but I will have to adapt.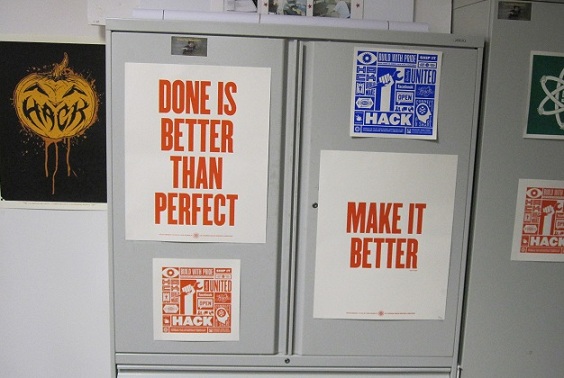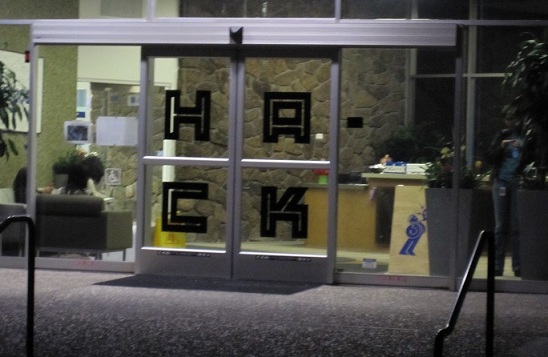 This is the "secret" conference room behind Mark Zuckerberg's old office. You enter through a secret door which is just a hinged panel in the office's back wall. It's now available to any groups in the company now, but it doesn't show up in the list of conference rooms to schedule online, so you have to know how to reserve it.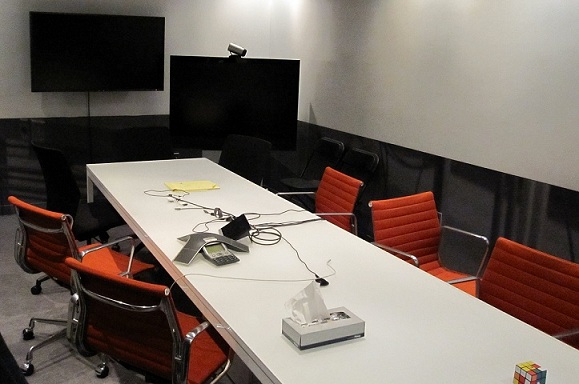 And everyone works pretty late into the night.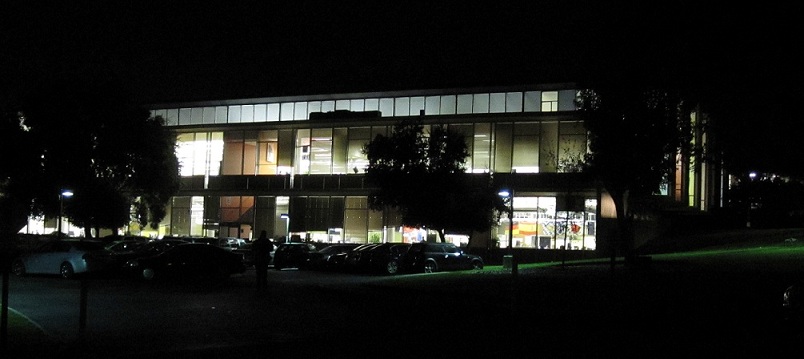 ---
Oracle
Oracle has many more buildings in Redwood City and around Silicon Valley, but these are the centerpiece of their main campus. In front of the buildings is a large man-made lake. I have seen other buildings with this characteristic cylinder shape in San Jose, but sometimes used by other companies, and I wonder if they are former Oracle buildings.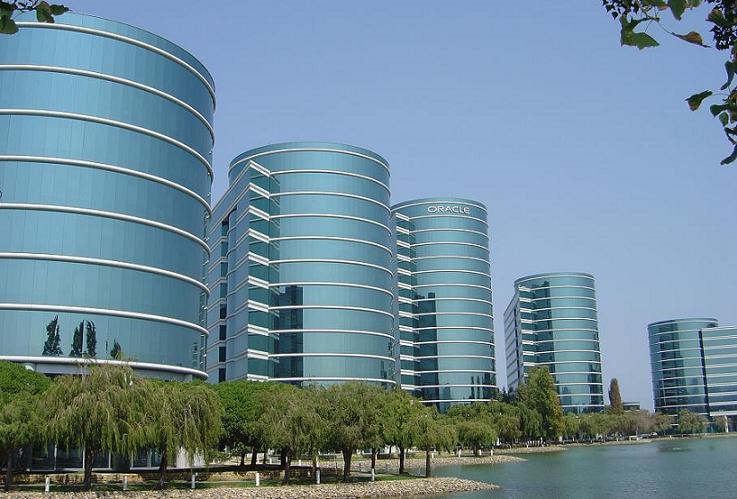 ---
Yahoo
There are many Yahoo buildings in their main campus, but these give you the general feel of the architecture. Yahoo has a lot of nice outdoor sculpture around their buildings, which is uncommon in the area.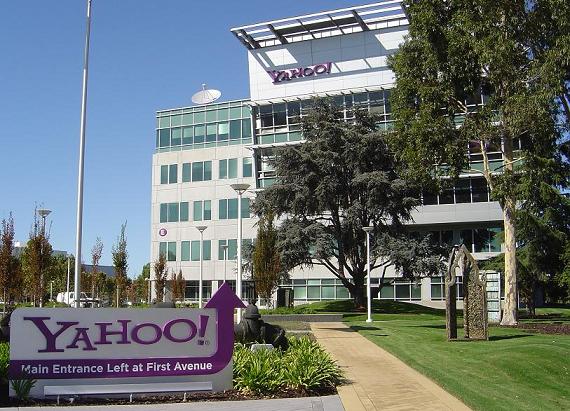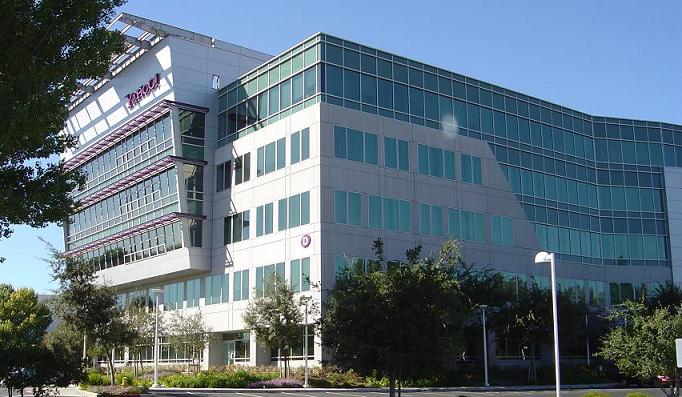 ---
Intel
The Intel campus is different in that it's more like a traditional office building, rather than a typical Silicon Valley office park with lots of trees and vegetation.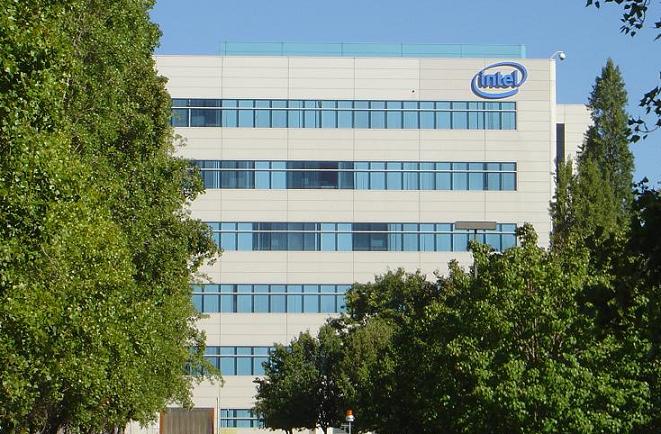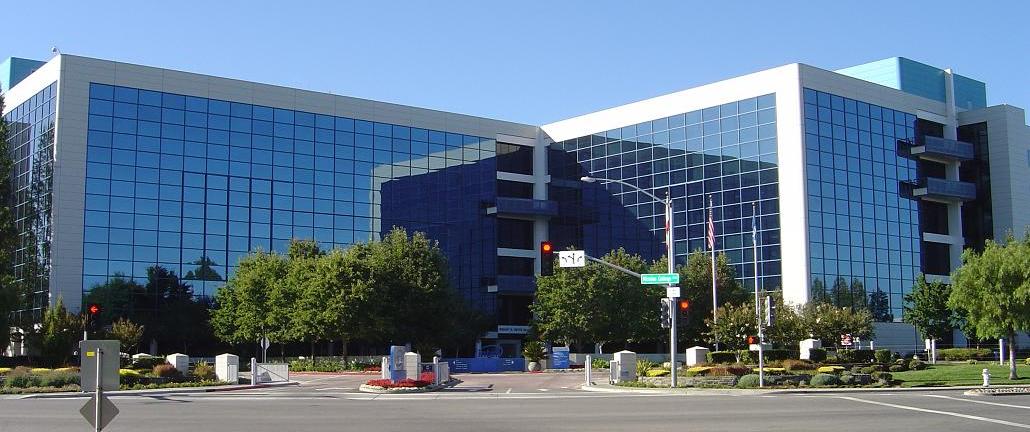 Intel also has some industrial buildings on their campus, which I suspect may be a small fab facility for small runs of prototype chips. But I'm just guessing.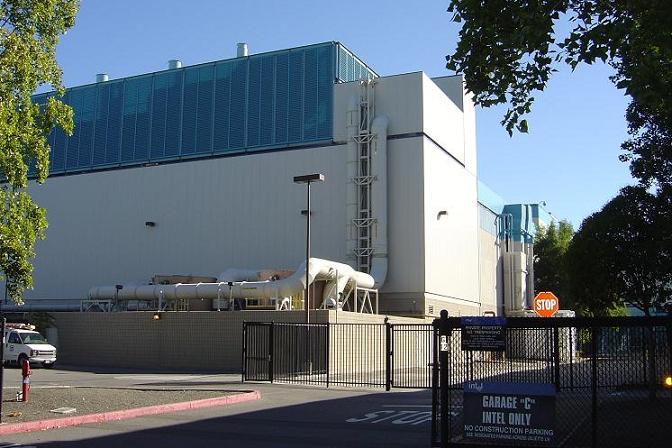 ---
AMD
AMD has a really nice campus, but it is mostly surrounded by white metal fencing, so I didn't get many good pictures. There are also a lot of open grassy areas and spread out buildings. I used to live about one block from this building just off Lawrence Expressway.

---
Xerox PARC
Think Frank Lloyd Wright's "Falling Water" converted into an office building. Or, at least, that's what I think of when I see these buildings. Some of the buildings are built on a slope, so the front is 1 story high and the back of the building is 3 or 4 stories.
PARC is literally just across the street from the new VMware campus (I parked in PARC's parking lot for VMware holiday parties, which were traditionally held several months after the holidays).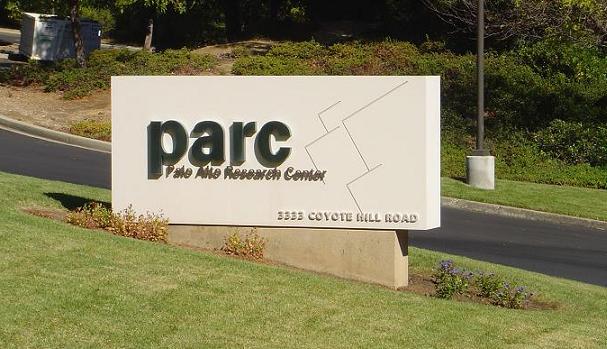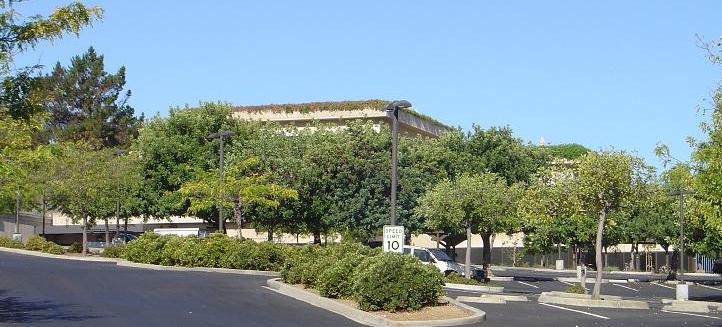 ---
Stanford Linear Accelerator (SLAC)
SLAC runs right under the 280 freeway, and it's easy to miss if you are zipping along 280 at breakneck speed dodging Boxsters and bimmers on your way up to San Francisco. I had to stand on the shoulder of the freeway to take some of these pictures.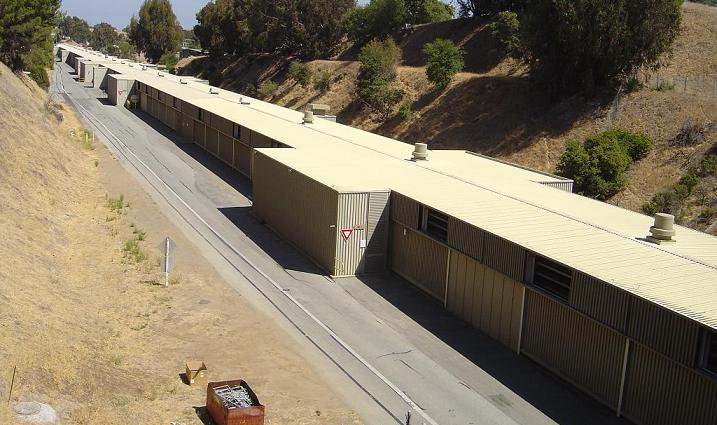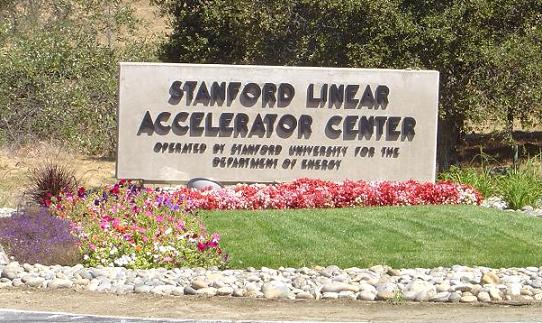 ---
Kleiner Perkins Caufield & Byers
A lot of the venture capital companies are clustered along Sand Hill road, which is a wooded windy road that runs alongside Stanford campus from 280 to downtown Palo Alto. There is a lot of venture capital on this short road, but it's all pretty discreet in some small modest offices. Don't let appearances fool you.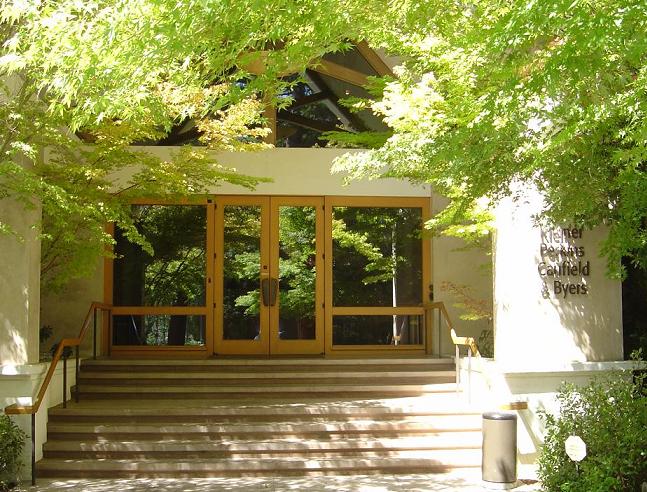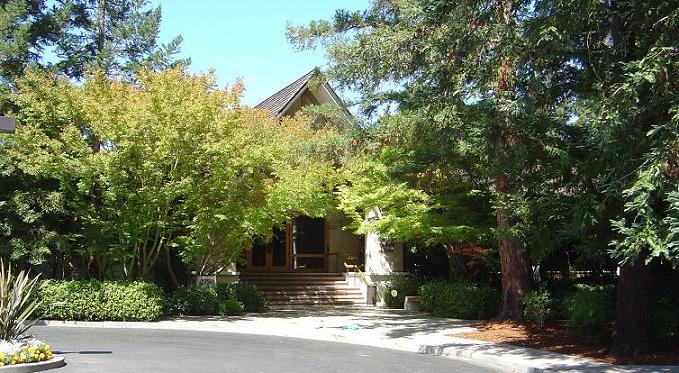 ---
Microsoft (Silicon Valley Offices)
This is Microsoft's Silicon Valley campus. It's just off 101 in Mountain View, next to the Computer Museum, and just a few blocks from most of Google's buildings.


---
Sun
I'm not doing Sun justice here. They have owned a lot of buildings and have been all over Silicon Valley including a big campus in Fremont (which was jokingly called "Sun Quentin"). A lot of their older buildings are now used by Google or other companies, and these are the more typical Silicon Valley one or two story office park with plenty of trees. Here are just a few of their current and larger buildings, but I hope to find more good examples.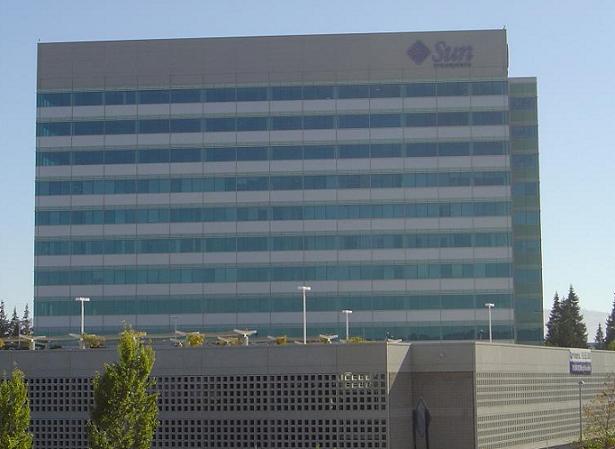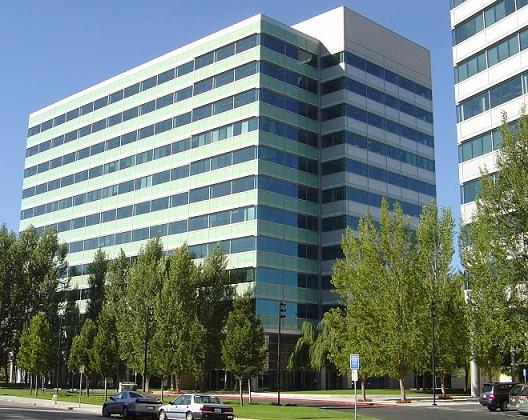 ---
Citrix
Citrix is on Great America Parkway, which is across the street from the hotel I like to stay at when I now visit Silicon Valley.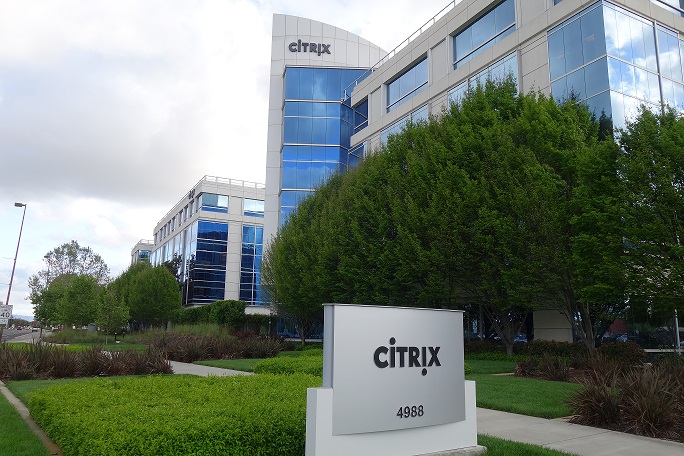 ---
Netflix
Netflix was just a block from my old apartment (the other direction from AMD).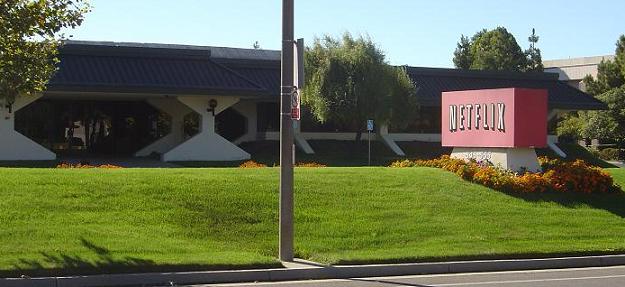 ---
VMware
VMware started in a small rented office, then moved to one of the Stanford office parks just off Page Mill Road. When VMware began really growing in both employees and revenues, they designed and built a group of new buildings across the street from Xerox PARC. It is a tree-filled campus, and the buildings are full of light and stuffed with custom furniture and kitchens stocked from Whole Foods.

---
Ideo
Ideo is currently in downtown Palo Alto, just a block or so off University Ave. They occupy a lot of small buildings, and peering through the windows shows an open-air layout of cubes and drawing tables, sort of like an architectural firm. Some of the other buildings have machine shops and fabrication studios.
This is one company I really want to take a tour of. If you work there, or know somebody who does, please contact me (ddean (at-sign) alum (dot) mit (dot) edu).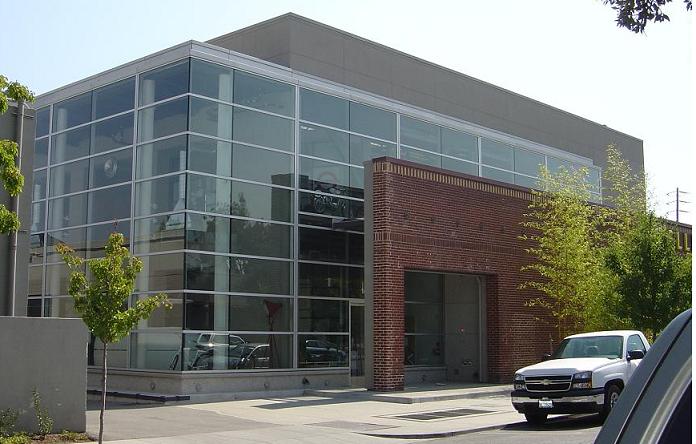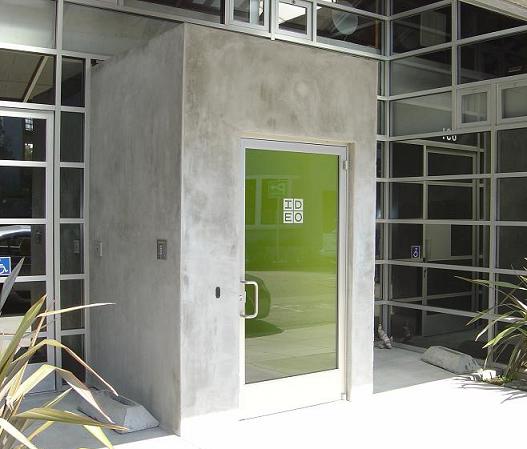 ---
McAfee
McAfee sort of dominates one part of the downtown Cupertino skyline. Apple is nearby, but they don't have as many tall buildings that stand out so clearly. Whenever I see this building, though, I think of Marina market, which is nearby and is a huge and very complete Asian grocery store. I used to get take-out dinners there in the evenings on my way back from the dojo to Vmware for some late night hacking.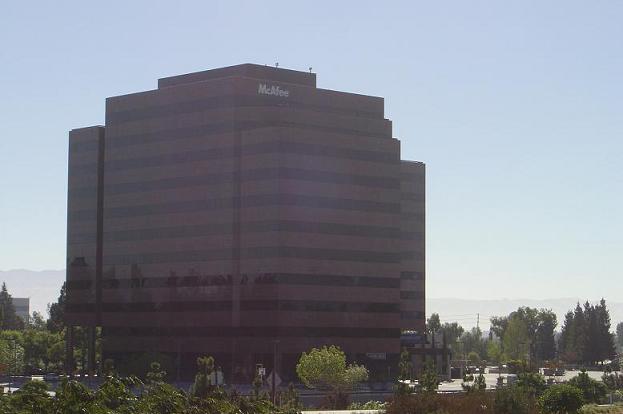 ---
Amazon A9
Amazon is a Seattle company, but their building in downtown Palo Alto seems to house A9.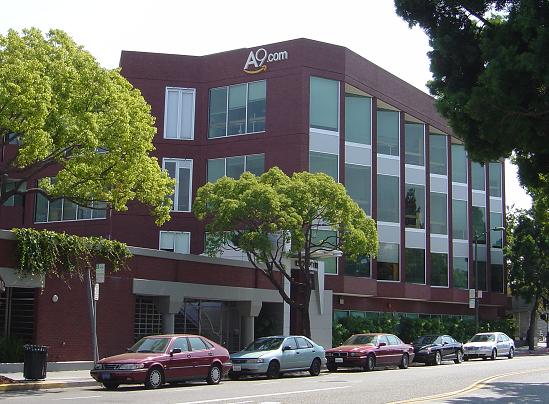 ---
Pixar
Pixar is in Emeryville, so it's not really Silicon Valley. But, it's just 50 miles north on highway 880, and it feels like part of the same culture.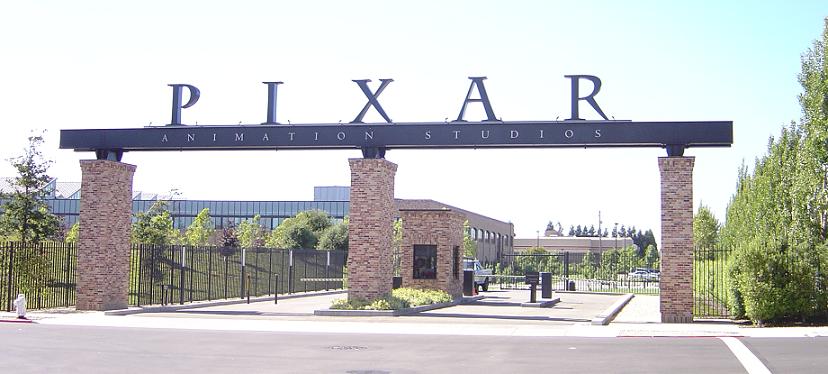 ---
Skywalker Ranch
This is the outside border of Skywalker Ranch, north of Marin. You cannot see any of the buildings from the public road, and surprisingly, George hasn't invited me over to hang out. But, it is in a really beautiful area north of the bay area, and I think this picture captures the feel of the place. Imagine a high tech digital film studio dropped into the middle of Napa Valley.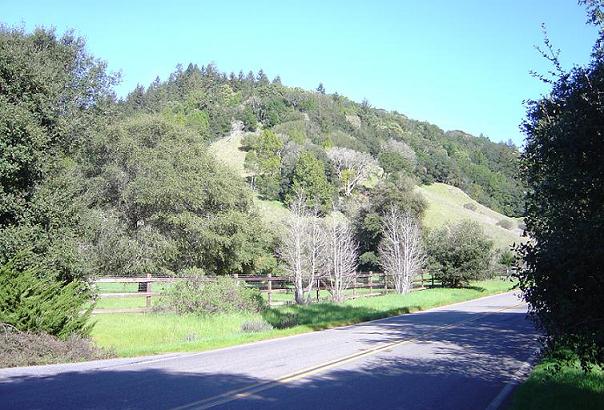 ---
Fry's
Fry's is a chain of electronics stores, but it's both a silicon valley tradition and a pretty neat place. Imagine a huge warehouse store, like the size of a really large Walmart, but it only stocks electronics, and you can get everything from individual IC chips to computer motherboards and computer parts to laptops, cellphones, monitors, game consoles, software, televisions, stereos, basically anything that runs on electricity. It also stocks every accessory from blank DVD's to laptop cases to office supplies. You can literally supply a startup company from there. I first started going there in the late 80's, and it has several locations around the valley. It also stocks things like junk food, DVD's (including anime), toys and more, so it's sort of nerd heaven. These days there are plenty of online places like newegg and even amazon, but Fry's is still fun to visit.
This is the Sunnyvale Fry's which used to be smaller (like the size of a decent supermarket) before it moved a few blocks to the new much larger location some time in the nineties.


---
Tivo
For all of the impact Tivo has had, I would think it would have amazing office spaces. Instead, their offices are tucked away by highway 237 and easy to miss if you are cruising over to 880 for a fast drive up to Oakland.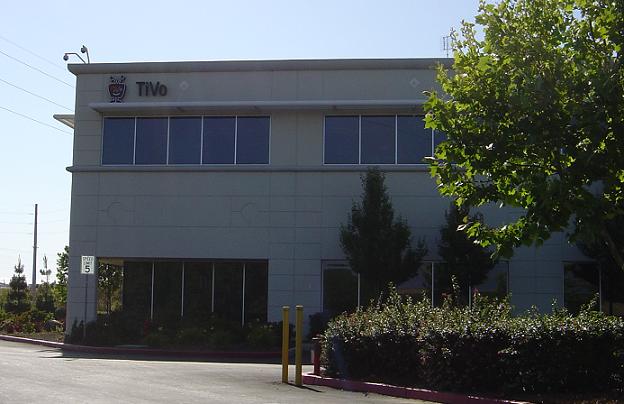 ---
Computer Museum
Here are a few pictures from the Computer Museum in San Jose. This place has some amazing stuff in their permanent collection, but I wanted to also show the Difference Engine, which was a temporary exhibit. It's permanent home is in Nathan Myhrvold's house, but for a few weeks you could see it in Silicon Valley. The other machines, like the Cray computers are part of the permanent collection.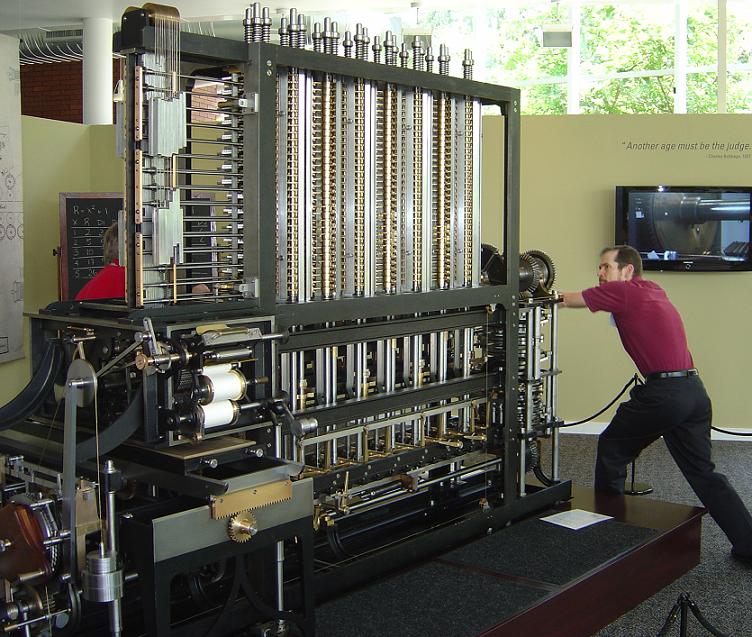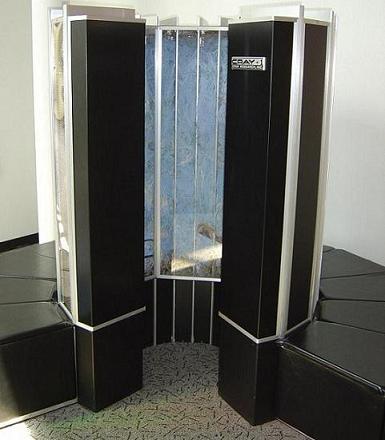 ---
Boston Dynamics
This is the company that makes many kinds of robots, but some of the more popular ones are the walking quadripeds shown in YouTube videos.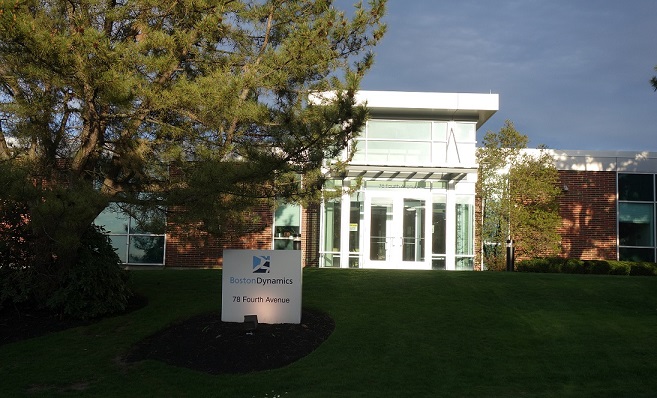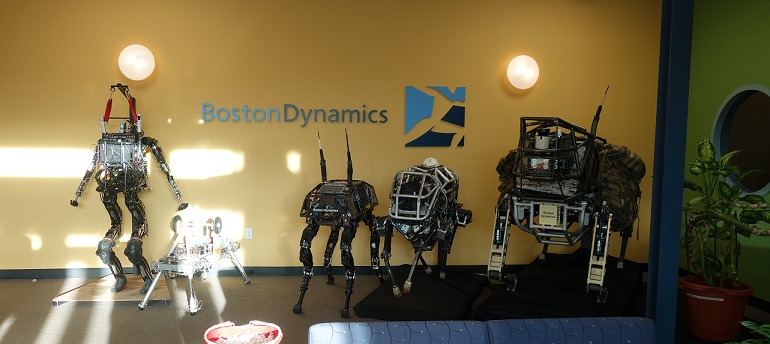 ---
MIT CS Department
MIT has a lot of buildings just for their computer science department, though many of them also are shared by electrical engineering. Usually, however, they are not very exciting to look at. This is a more recently constructed building, which was designed by Frank Gehry in his signature style.